Customization Options!
Strap Up Custom Gear is the one place you can find the piece of gear that will fit your personality and style!
Your newest and most exciting piece of gear is just a few clicks away!
We pride ourselves in giving our customers OVER 100 different patterns
and colors of materials that can be mixed and matched with our 20+ hardware colors
to create a unique look all your own and the ability to completely customize your personal piece from
"the straps up!"
Below are our available strap and hardware options!
1/1
BLACK LIGHT
REACTIVE NYLON
THE GLOW UP! Shine all night with our Black Light Reactive nylon strap!
1/1
Nothing beats a classic! Choose from a single solid color to make your personalized gear!
1/1
We have found some seriously fun options to make heads turn with your gear!
1/1
Take a walk on the wild side with these ferocious prints!
1/1
1/1
1/1
1/1
1/1
MEOW! WOOF! Paws for all!
1/1
Smoldering patterns to raise the heat!
1/1
Hardware Options
We are excited to offer the ability to customize your hardware*! Want all one color? We can do that! Wanna Mix and Match? We have you covered!
With over 20 different hardware colors, the possibilities are endless!
*suspender trigger snaps can not be colored.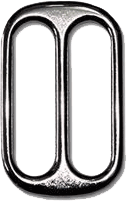 Check out our pre-designed collections for easy selections!
Custom Commissions Available!
Want something unique? Have an Idea for a strap?